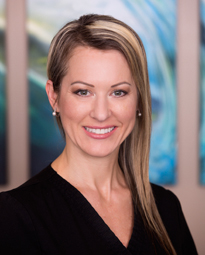 Brandie has had the pleasure of working with Dr. Junker since 2003. She has taken hundreds of hours of continuing education courses to ensure she stays abreast of all the latest advances in dental hygiene. Brandie loves being a dental hygienist and truly cares about her patients and their dental health. She says there's no other career she would rather have! She enjoys running, spending time with family and friends, and volunteering at church. Brandie, her husband Ken and their two daughters happily make their home in Fountain Valley.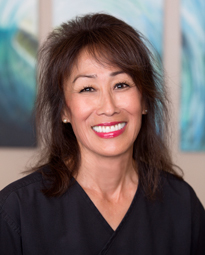 Judy has been a Registered Dental Hygienist for 35 years and received her BS in dental hygiene from Idaho State University. Judy's love of her profession is infectious as is her passion for educating patients. She is well known for always going the extra mile for her beloved patients. When she is not working, Judy enjoys playing tennis and yoga.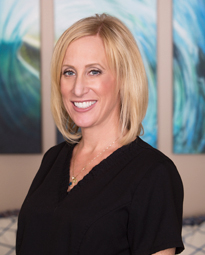 Dr. Junker first began working with Shanay in 1999 at the USC School of Dentistry, where Shanay earned her BS in dental hygiene. Shanay is very passionate about dental hygiene and treats every patient like family. In her free time, Shanay and her husband Chad enjoy hiking, mountain biking, snowboarding and wakeboarding. Shanay and Chad have one beautiful daughter, Layla Aspen.
Lindsey received her BS in dental hygiene from Loma Linda University in 2013. She has over 6 years experience working with a periodontist as well as general and cosmetic dentists. She is passionate about helping you find the right stride when it comes to caring for your teeth and gums. Lindsey loves being up to date with current research and product information in the dental world. You can count on her to make you feel at ease in the chair with her excellent bedside manor, a gentile touch, and great stories from the mountain adventures her and her husband take! In her free time she enjoys pilates, hiking, painting and cooking. She has a sun conure and 3 adopted kitties!
We know you will love her kind and gentle nature as much as we do!
My name is Joey. I love being a mom and a dental hygienist. Both bring me great joy. I've never felt a day of dental hygiene care was "work". I love working with patients and helping them achieve optimum oral health along with working with the whole awesome team at Dr Junker's office!
Alicia has a passion for dentistry and enjoys helping patients. Her great journey in the dental field began in 2002 as a dental assistant helping patients understand treatment options. In 2018, she then received her BS in Health Science and moved to the front office to further help patients with her caring ways. Alicia is married and has two daughters. In her time off, she enjoys watching her youngest play softball and traveling.