Welcome to Kelli Junker DDS
Cosmetic, Progressive and Family Dentistry
The entire team, including Dr.Kelli Junker, is committed to helping the residents of Newport Beach and surrounding cities by providing high-quality dental care induced with the latest technology. She believes in personalized and interactive care to obtain the best results from a simple procedure to any complex dental condition. Dr. Junker is one of the most trusted dentists in Orange County, California with proven skills. She is a perfectionist and an artist with over 20 years of smile design experience and hundreds of continuing education hours. Renowned for her beautiful and natural looking dentistry and committed to excellence, she utilizes only the very best materials and the most-accomplished dental ceramists. Dr. Junker gives her patients smiles that are not only beautiful but stand the test of time, providing excellent function and maximum comfort.
No matter what type of Cosmetic Dentistry or Restorative Dentistry you may be considering, the most important decision you will make is the dentist and team you select. We as a team carry the values of compassion and the skills to help you find that beautiful smile that will last a lifetime in the most comfortable setting available.
Play video to learn more about our practice.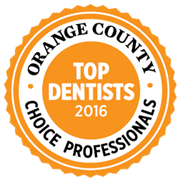 Our Customer Reviews

I've been going to Dr. Junker for the last 5+ years and I know I am always in great hands with her and her staff. Brandie is my hygienist and... read more I know each and every time I go they are providing the sincerest level of care, making recommendations they feel are best with long term benefits in mind. Thank you Dr. Junker, Brandie and the entire staff!

Cheyne L.


8/05/2022

I've been going to Dr. Junker since she took over the practice many years ago and the experience has been top notch the entire way. Her whole team, especially Brandie,... read more takes great care of my family and I.

I brag to my friends about the latest technology they use, the timeliness of the office visits, and the friendliness of the staff.

I highly recommend Dr. Junker for everyone.

Michael B.


8/02/2022

Dr. Junker is not only a phenomenal dentist, she is a genuinely kind person.  She has taken care of our entire family for years, and we are grateful for her... read more thorough exams and treatments.  Her office is super clean and well run.  They make scheduling appointments easy and the X-ray technology makes them much more bearable.  And Brandie is the absolute best!  There was no judgement with my inconsistent flossing - and she actually made sure I knew how to floss correctly.  I can honestly say I enjoy dental visits at Dr. Junker's office, because it's such an easy experience and my teeth look and feel great when I leave.

Carrie B.


7/22/2022
I've been a patient of Dr. Kelli Junker for many years. She and her staff have always been very friendly, professional and very thorough. Her office is very nice, clean... read more and inviting! In particular, Brandy has been my hygienist for years now. She's always on-time and ready for my appointment. I'm always greeted with a warm smile and always very welcoming! Brandy seems to really enjoy her job! She's very detailed with her explanations and genuinely cares. She's very gentle knowing how sensitive I can be and what a chicken I am of pain! I appreciate the quality of her work and the professionalism she demonstrates. I trust her knowledge and oral care recommendations.
Dr. Junker is very kind, thorough, professional, caring and a great dentist! I highly recommend Brandy, Dr. Junker and the whole staff!! You won't be disappointed!

Vivian Fernandez


March 4, 2022
Love this office of wonder professionals. Brandie takes care of my cleaning every time. She is sweet and knowledgeable and is respectful of my time. Dr. Junker always makes me... read more comfortable. I used to be terrified of dentists based on past experiences but Dr. Junker has converted me to a calm and trusting patient. The office is conveniently located across from Fashion Island with plenty of free parking. I highly recommend Dr. Junker and her incredible staff!

Karel O'Shea


March 1, 2022
I have been going to Dr. Junker for over 12 years! She is wonderful. She is very kind, gentle and her quality of work is excellent. I... read more started seeing Dr. Junker because my dental hygienist, Brandie Charity. Brandie has been cleaning my teether for over 16 years. I could not imagine seeing anyone else. She does an amazing job. I highly recommend both Brandie and Dr. Junker.

Christina Winstead


March 1, 2022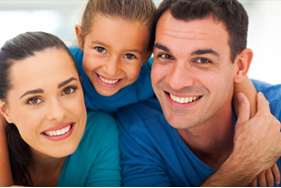 Our family caring for yours
We offer exceptional dental care for adults, families and children. We want every patient to enjoy optimum health. We care about and want to get to know you!
Learn More >>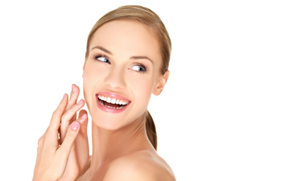 We believe everyone deserves
a healthy smile
Ever wondered what a smile makeover would feel like? You're in good hands at Kelli Junker, DDS. With extensive cosmetic dentistry experience, we can help you love your smile.
Learn More >>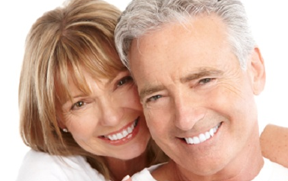 Dentistry is our passion, but YOU are our focus
We're here to help, your comfort is our first concern. Call our office today to get started.
Learn More >>